Book a trip
ITINERARY

AIRCRAFT

BOOK

CONFIRM
WELCOME TO
FlightTime™
With over
0
Aircraft available worldwide. FlightTime has the #1 booking engine in the market, book a trip in
3 easy steps
Add new leg
Add return
Searching in 10512 aircraft
Book a trip
ITINERARY

AIRCRAFT

BOOK

CONFIRM
Total Aircraft :
Scroll down or Login to load more Aircraft
Nice Cote d Azur
Leeds Bradford International
Plane information
Year of make
2011
Aircraft Length : h
33' 2
Cabin width
7' 8
Manufacturer>
Dassault
Baggage Volume
127
Request a quote
ITINERARY

AIRCRAFT

CONFIRM
Trip confirmation
ITINERARY

AIRCRAFT

BOOK

CONFIRM
You must enter the lead passenger's name and phone number at this time.
Lead
First name
Last name
Phone number
Validation
ITINERARY

AIRCRAFT

BOOK

CONFIRM
Enter your validation code
Bombardier Learjet 35A

Cessna Citation CJ3

Cessna Citation CJ3

Bombardier Learjet 35A

Bombardier Learjet 35A

Beechcraft King Air 350

Beechcraft King Air 350

Cessna Citation V


FLIGHTTIME'S

FREEDOM PLAN
PAY ZERO FEES. RECIEVE DIRECT AND TRANSPARENT INFORMATION
FREE YOURSELF

AND STOP

PAYING BROKER FEES
NO EXTRA CHARGES. WE

DO NOT

CHARGE ADMINISTRATIVE FEES
100% TRANSPARENCY. WE SEND YOU THE AIR CARRIER INVOICES DIRECTLY
12,800+

AIRCRAFT IN OUR INVENTORY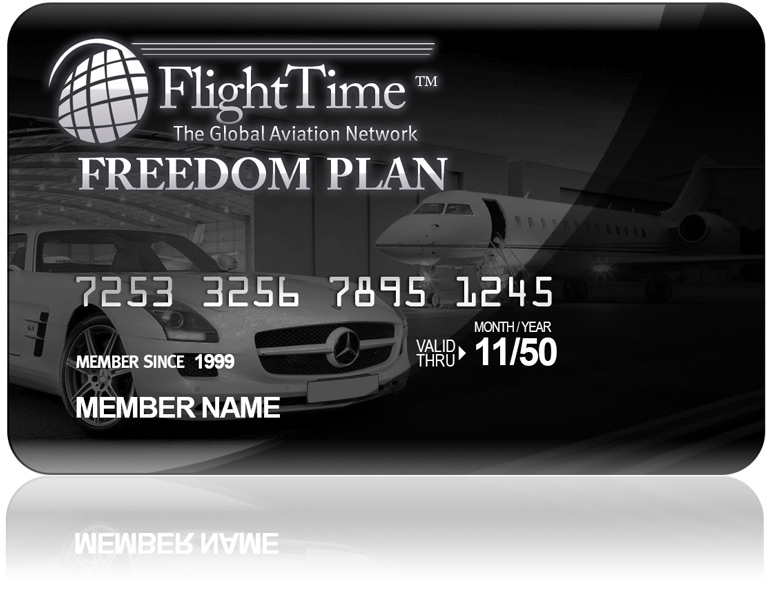 YOUR SAVINGS
Brokers add 10-50% markups. Our customers have saved up to 50% vs brokered trips.
EMPTY LEGS
Our verified empty legs can save you up to 75% off the standard broker price.
Operator pricing passed from the aircraft owner
straight to you!
Using FlightTime's Freedom Plan, you will have access to savings never imagined before. Our customers are saving the cost of broker markups and flying in the aircraft they want to fly in.
Unlike the majority of brokers, we
DO NOT

add 10-50% commission on top of our received pricing. The offers you receive are 100% transparent; You know who the Air Carrier is, the tail number of the aircraft, safety rating, the production and refurbishment date, in addition to both exterior and interior photographs of the aircraft you choose.
There is no mystery in what the Air Carrier is actually charging, our invoices are 
fully transparent

and include: all operator pricing with included copy of quote, any additional fees in a well explained manner, and your savings. This is

standard

on all of our Freedom Plan tiers.
FlightTime's capability to continually offer wholesale pricing for private charter is
unparalleled

.
Our customers consistently enjoy savings of
10-50% below

current market pricing and up to

75% below

available true empty leg air charter.
Our FlightTime Advisors are experts in their field and as company, we continually negotiate the best aircraft prices available. And then pass the best prices directly to you.
With the Freedom Plan you get the lowest price possible, and you even get to benefit from the volume business discount we get from aircraft owners. When a great private charter deal arises, we are sure to pass those whole savings on to you. If you are quoted a price and we locate a better deal before your trip flies, we simply pass our savings to our customers.
Best Price Guarantee!

Price Matching
Because we know private jet charter like no one else. FlightTime is willing to
beat any

qualified quote from any competitor.
With a confirmed quote in hand, we will locate and beat the offer on a similar class business jet. There is no need to look anywhere else, as FlightTime's
30 years in the industry

has taught us how to negotiate the very best deals for our customers.

 
FREEDOM PLAN TIERS:
FREEDOM PLAN YEARLY MEMBERSHIP OFFERINGS
BRONZE
SILVER
GOLD
PLATINUM
BLACK
TRIP REQUESTS PER YEAR 
(Trips booked through our application at our cost)
5
10
20
30
Unlimited
PRIVATE JET REQUESTS PER YEAR
(View operator name, tail number, safety rating, and contact info) New
20
30
60
100
Unlimited
ACCESS TO EMPTY LEGS
(Our online empty leg marketplace allows you to browse through thousands of empty legs daily) New Discounted Empty Legs on the new Membership
✔
✔
✔
✔
✔
ELECTRONIC BOOKING 
(Quote requests, trip updates, and pricing are sent to you electronically)
✔
✔
✔
✔
✔
IN-APP PAYMENT & ELECTRONIC SIGNATURE 
(Pay with your credit card or Apple Pay, Sign documents electronically)
✔
✔
✔
✔
✔
PAYMENT SECURITY 
(We do not see or store your financial data in any way)
✔
✔
✔
✔
✔
FLIGHTTIME CONCIERGE SERVICE 
(Get instant help from our Freedom Plan Team to book your trip)
✔
✔
✔
✔
✔
LIFESTYLE CONCIERGE SERVICE
(24/7 availability for transportation, shopping, acquisition, and many other concierge services)
–
–
–
–
✔
ACCESS TO FULL BROKERAGE APPLICATION WITH PLANE LOCATOR 
(The ability to process trips as a broker with over 12,500 Aircraft Worldwide)
–
–
–
–
✔
ANNUAL MEMBERSHIP FEE
$2,999
$4,999
$7,999
$12,999
$29,999
Join the Freedom Plan and say
G

oodbye to Brokers

call: (800) 469-6057 or 617-399-7999