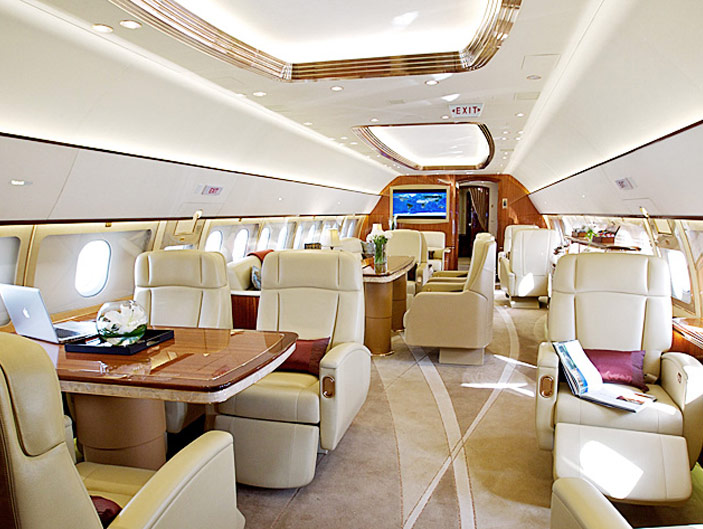 About This Project
Boieng 757 VIP
Configuration: 62 passengers with Stateroom and En-suite
Range: Long-range
Service: current
The unique combination of features onboard the VIP B757 offers maximum comfort, convenience, and safety for its passengers. The brand-new onboard stateroom and large private en-suite are elegantly designed, and provide VIP comfort and privacy for its occupants.
The B757's spacious cabin and its ability to accommodate 62 passengers in Club Class seating ensures that all passengers aboard can enjoy lavish comfort and space. The cabin is divided into several sections in order to provide additional privacy and security. Its 9 hour (4500 nm) flight range and ETOPS approved operation maximize convenience even on the longest of journeys. So wherever your journey takes you, the B757 is the ideal aircraft to take you there.
The B757's 10 tonnes baggage hold capacity ensures that all its passengers' luggage can be accommodated, providing them with even more convenience. The aircraft is one of the latest delivered models of the B757-200, has been recently refurbished, and is in excellent condition. The B757's unique design and onboard features make this aircraft very versatile, and therefore can accommodate many types of private charter requests. It truly is one of a kind.