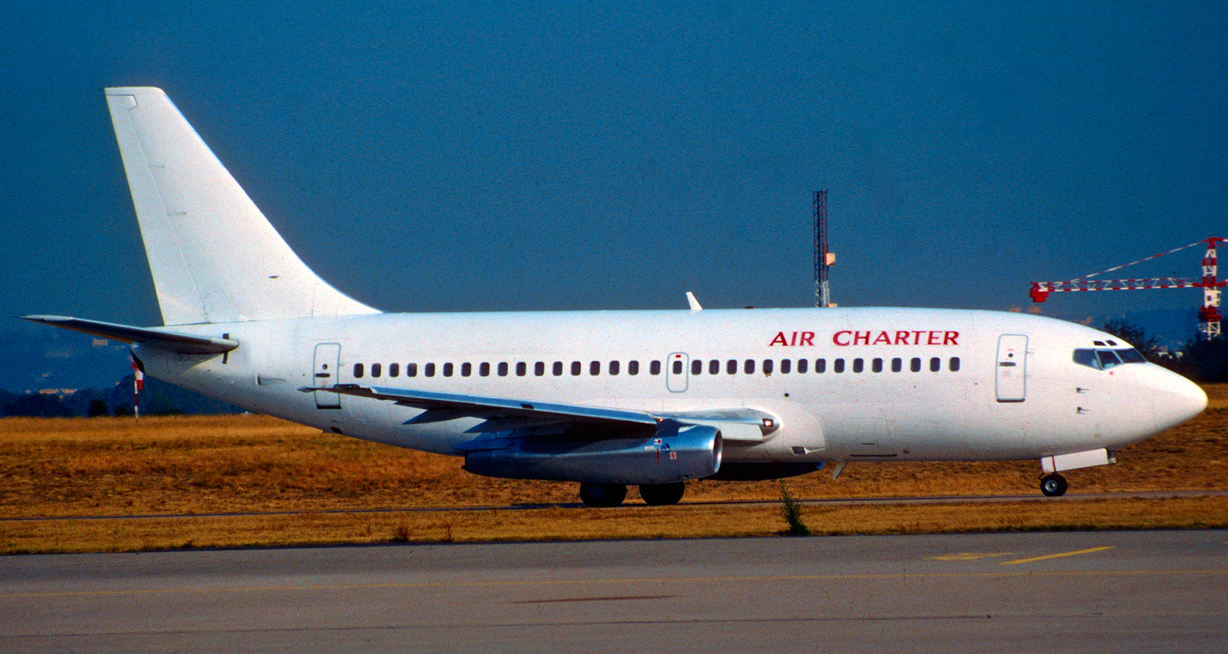 Private Corporate Transatlantic Air Program
FlightTime.com Creates Private Corporate Transatlantic Air Program for Fortune 500 Company
Private Aircraft Generates Substantial Annual Savings

WALTHAM, MASSACHUSETTES, MARCH 3, 2000
FlightTime.com, the global aviation network, today announced it has created an innovative program designed for the corporate travel environment. This groundbreaking air charter program will generate significant reductions in global travel expenses annually and provide travelers with comfort, convenience and exclusivity.In addition to single-user private air charter programs, FlightTime.com also offers a Product Sharing program that enables multiple companies to pool together and lease seats on one shared aircraft, leading to similar cost-savings and convenience without the commitment to exclusive use of an aircraft.
FlightTime.com's first client to utilize a new customized private corporate aircraft is The Procter & Gamble Company. An A320-200 aircraft, reconfigured with 56 First Class seats, will operate four times a week between Cincinnati and Brussels, beginning March 2000.
"P&G fit perfectly into the profile of a company where a customized air charter program offers clear benefits," said Jane McBride, chief executive officer of FlightTime.com. "Prior to recommending a solution for P&G, we conducted an analysis of their highest volume travel markets where maximum rates dominate. As a result of this analysis, we determined that a private corporate product would save P&G a significant percentage of its negotiated yearly travel budget."
The service will enable P&G to conduct confidential meetings and discussions en route, contributing to increased productivity and efficiency. The first-class service and amenities ensure a higher level of comfort while keeping costs to a minimum. The reconfigured Airbus A320-200 will be operated by Ryan International Airlines, an international air carrier with more than 19 years of experience in operating and flying leased 737, Airbus A-320 and DC-10 aircraft for freight, passenger and private corporate air services.
"This innovative program demonstrates the efficiencies private air charter offers Fortune 500 companies such as P&G," said Linda Hardenbergh, executive vice president and chief operating officer of FlightTime.com. "Through rapid implementation of this program, we are helping P&G expand their options and meet their corporate travel needs as efficiently as possible."
P&G's Global Travel Services organization spearheaded the program which represents a unique opportunity for the Company to reduce travel costs and provide great service to its international travelers between the US and Europe.
Photos of the P&G aircraft are available upon request.
About FlightTime.com
FlightTime.com, the global aviation network (formerly Flight Time Corporation), provides specialized charter services to business and leisure travelers, sports teams, corporations and meeting and travel planners, worldwide. The company has 15 years experience in the global air transportation industry and has offices is Amsterdam, Atlanta, Boston, London, Los Angeles, Milan, Minneapolis and San Francisco. FlightTime.com's database currently tracks thousands of aircraft all over the world. AirCharter.com, owned and operated by FlightTime.com, was the first online air charter reservation system. AirCharter.com has been re-branded to carry the new FlightTime.com name.About SEI
Southeast Interactive (www.seinteractive.com) is headquartered in the Research Triangle Park of North Carolina. The Company manages three technology funds and has a capital base in excess of $150 million. Southeast Interactive was the first venture capital group south of the Washington/Baltimore area with an exclusive focus on information technology. SEI has led or co-invested in the financing of 22 companies to date. Southeast Interactive's focus is to invest in companies involved in the fields of telecommunications, enterprise management, Internet infrastructure, business-to-business, bandwidth enablement and e-commerce. The Funds' management team looks for companies with strong, entrepreneurial management, who generally have a product generating revenues or advances on royalties and who have strategic partnerships in place or in negotiation. Its value-added leadership has placed the Research Triangle's IT industry on the global radar screen and it continues to attract technology partnerships from across the world to its portfolio of companies.
About BancBoston Ventures
BancBoston Ventures (www.bancbostonventures.com) is part of the $1.8 billion private equity arm of Fleet Boston Financial, providing venture funding to promising information technology companies. With offices in Boston, Palo Alto, London, Buenos Aires, Sao Paulo and Hong Kong, BancBoston Ventures delivers the value and resources associated with 40 years of venture capital experience, a global network of contacts and close affiliation with premiere technology investment bank Robertson Stephens.
Hill and Knowlton
Public Relations
U.S. contact:
  Jonathan Nettelfield
tel. 212–885–0302
jnettelf@hillandknowlton.com
European contact:
  James Dunne
tel. +44 207 7413 3000
jdunne@hillandknowlton.com